"World-The-Round" Trip Photo Essay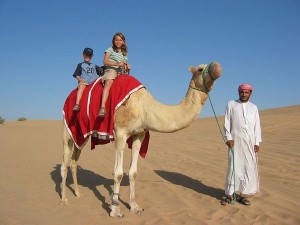 Remember film cameras? Me too. I was an early adopter when digital cameras came out, and haven't looked back.
In an alternate reality, I'm a professional photographer and freelance for National Geographic.
In this life, though, I use a point-n-shoot, and take snapshots. But that doesn't mean my photos are any less valuable. I lost a lot of my digital photos when the free photo sharing site I used became a causality in the first dot com implosion.
Before we left for our "World-The-Round" trip, I researched photo sites based on who I thought had the most sustainable business model. I've been a SmugMug fan ever since. All the photos we took while we traveled around the world can be found here.
Follow our World-the-Round-Trip on Google Earth
As a compliment to the narrative in 360 Degrees Longitude you can spin the digital globe and join our adventure across 5 continents.
This Google Earth companion adds a dimension not possible with mere text.

Get this on your computer!
Download Google Earth to your computer, and then add the 360 Degrees Longitude Google Earth overlay.